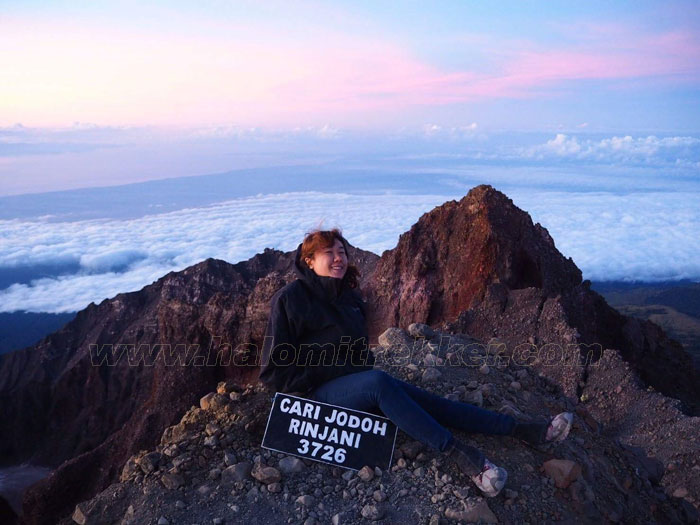 How Hard Is Rinjani Trekking? – For most travelers who have ever climbed Mount Rinjani definitely felt it was very difficult. However, anyone with an affordable fitness level will manage to succeed in the crater rim, or perhaps the summit. The porters carrying up all the foods and camping equipment, so that will makes it easier for you to complete the trek.
Rinjani Mountain Track Condition
Most of the routes are normal trekking path, even though there is a more difficult at the last one hour just near before reaching the top. There is no any special technical or climbing skills are needed.
The trek to the summit of Rinjani is optional or nonmandatory. you can prefer a package option that does not go to the top, for examples the 2D1N trekking package to the crater and the 3D2N package to the Lake and Hot springs only. And if you prefer to the summit, you can choose the 2D1N Summit or 3D2N Summit option. And although that you have chosen the package to the summit, you still possible to decide at the end of the first day that if you want to the summit or just skip it.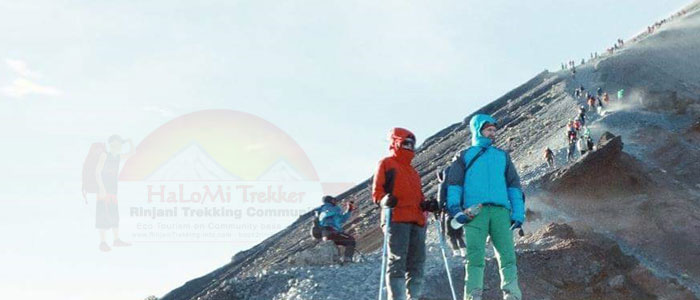 Difficulty Part Of Rinjani Trek
In Rinjani, the path steep also the ground that is mostly soft-sand area makes it difficult as it is will make every two steps going up could make you drop one step back down. Further, the weather can be strong winds and also can be really freezing as the way is fully exposed. Yup, it sounds this trek is like not a light one and should to prepare a decent physical fitness.
If you decide to refer to the summit, so set it all up – especially all the warm stuff, like a windproof jacket and clothes, headlamp, appropriate hiking boots and gloves are also very necessary when you hike up to the summit. Completely you can check here that what is definitely should to bring during the trek.
Surviving Tips During The Trek
If you plan to do the trek to Mount Rinjani, please do extra precautions and your safety whether that you go to the summit or not! There are many accident reports here, it is a very challenging trek and does not be underestimated. Make sure you and everyone in the group is always taken care of by your guide.
lastly is always keep in mind to keep the mountain clean and do your bit to clean up after yourself. For safety reason, it is also highly recommended that you take a guide or trekking company to hike up Mount Rinjani.
Popular Place Near Mt Rinjani
Popular Places Near Mt. Rinjani
Gallery Activities
Gallery Activities by Instagram