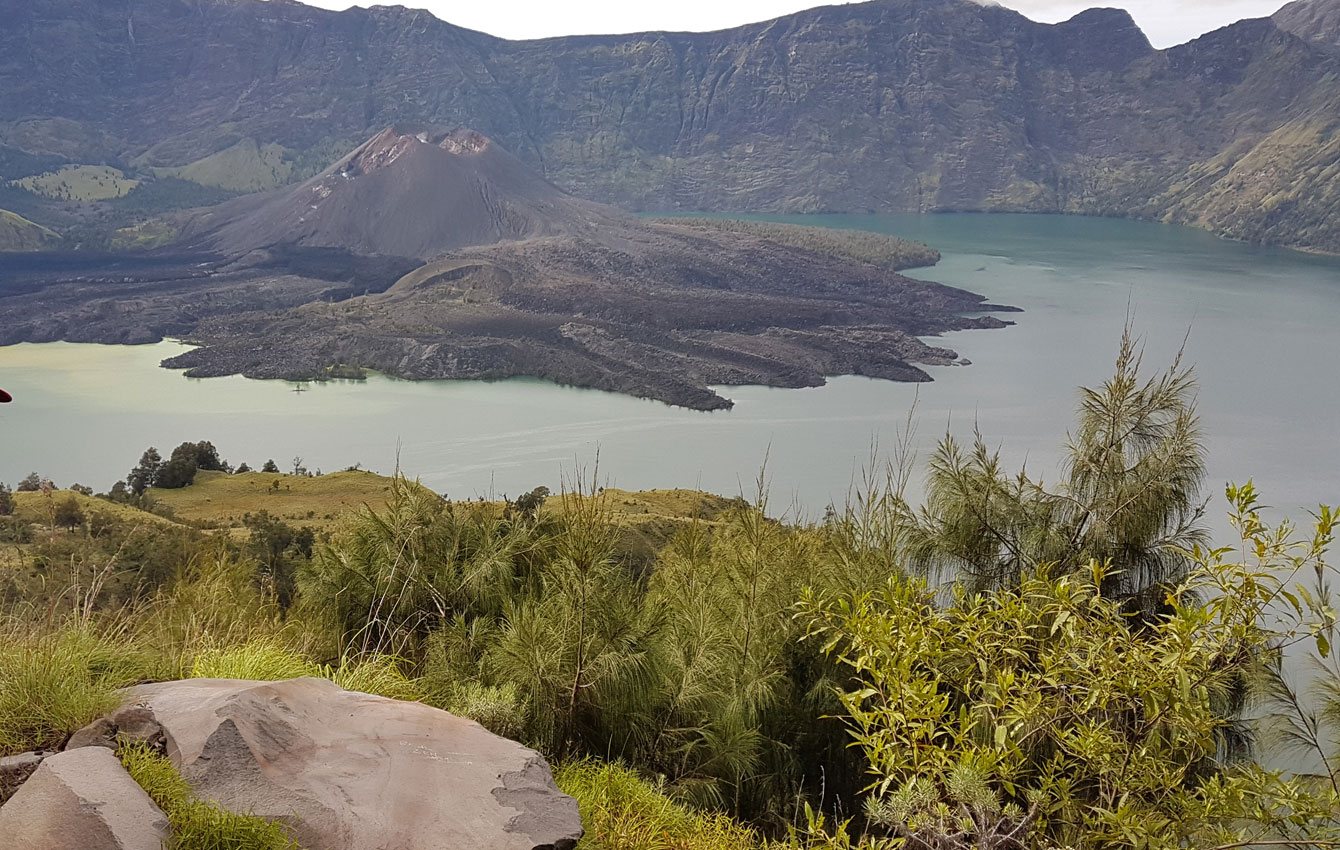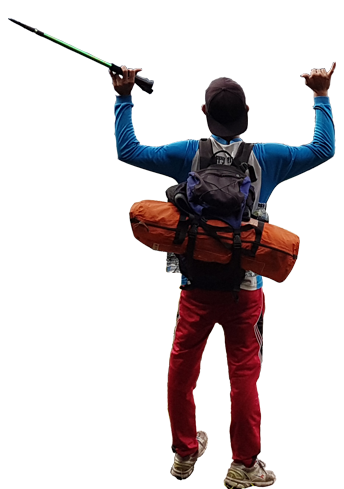 Why Choose
HaLoMi
Trekker
?
We are based in the village near the mountain
Competitive and reasonable prices
A professional & experienced local guides and porters
Highest safety priority
Ecotourism on community base in Senaru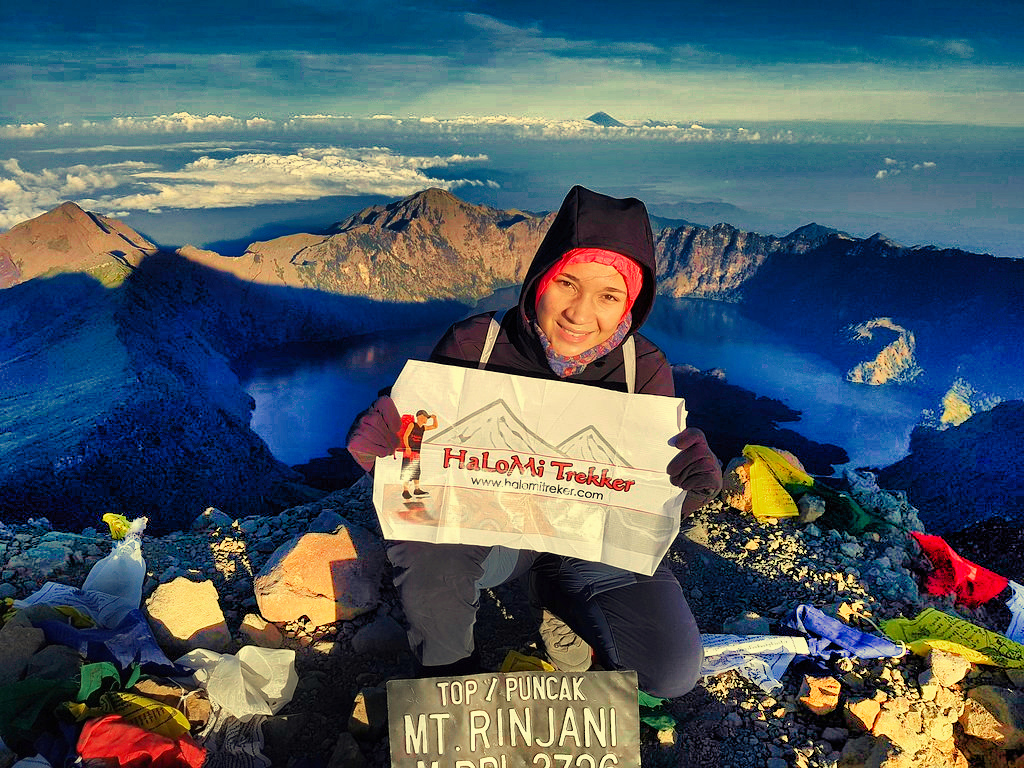 Rinjani Summit
It Is Not the Mountain We Conquer, But Ourselves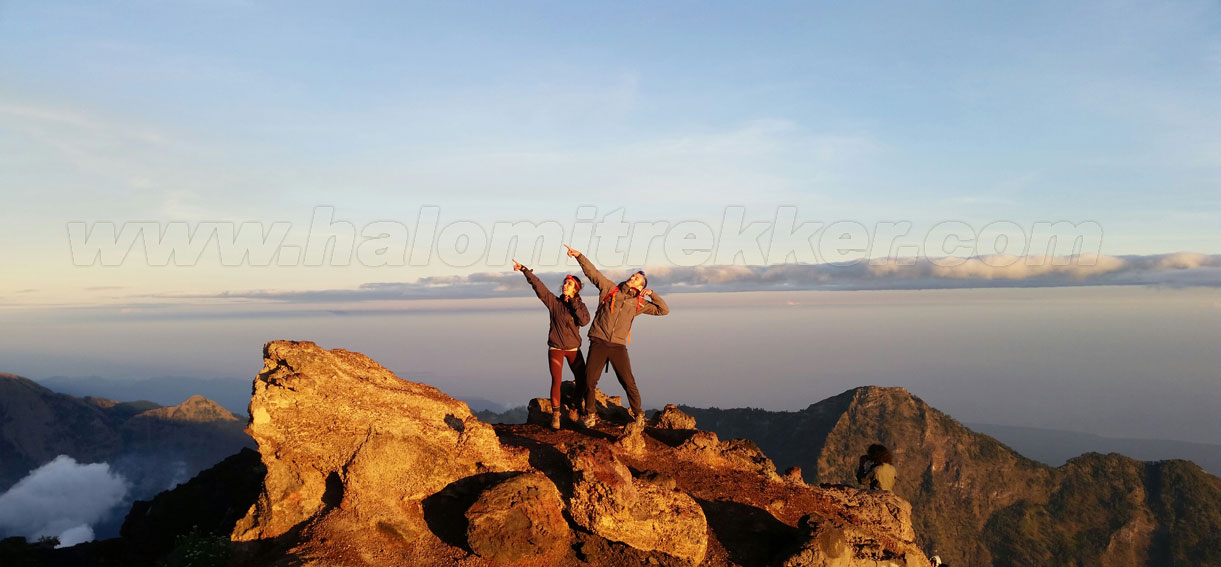 Rinjani Summit
Shoot your best pictures and make your proudness after
struggling more than 3h
to reach the summit and catch the sunrise
Family Trek
Rinjani is suitable for anyone who love nature and adventure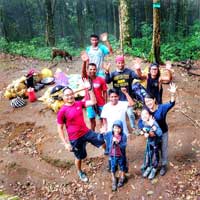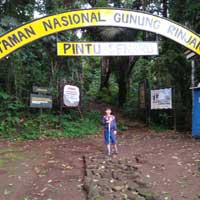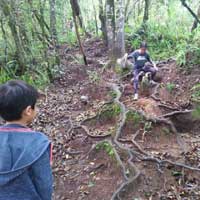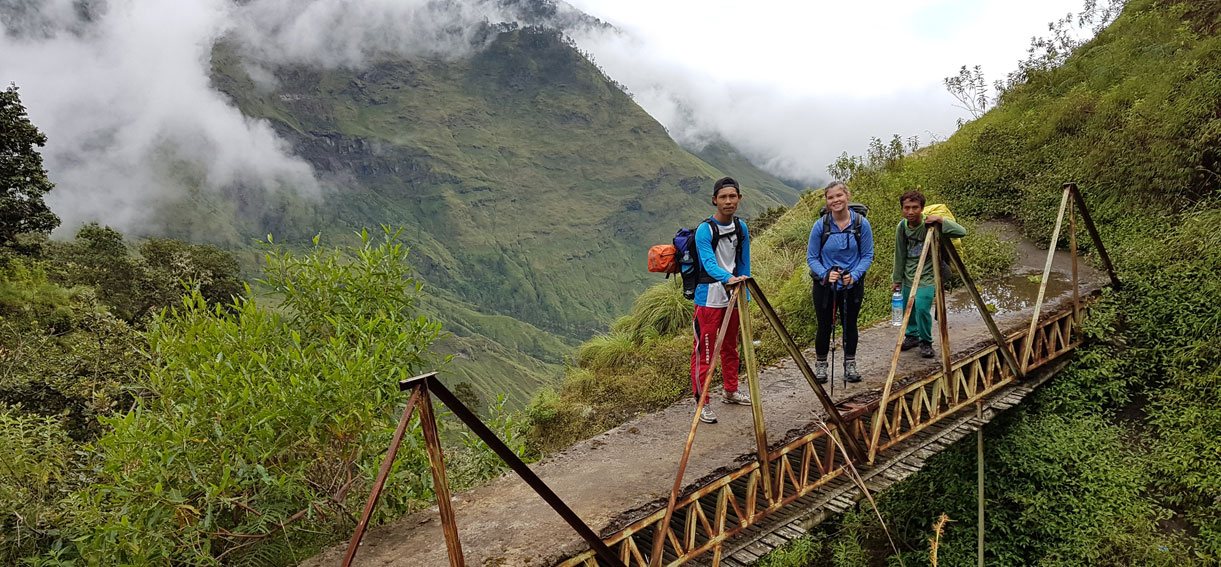 Friendly Crew
Our crew will encouraging and will always on your side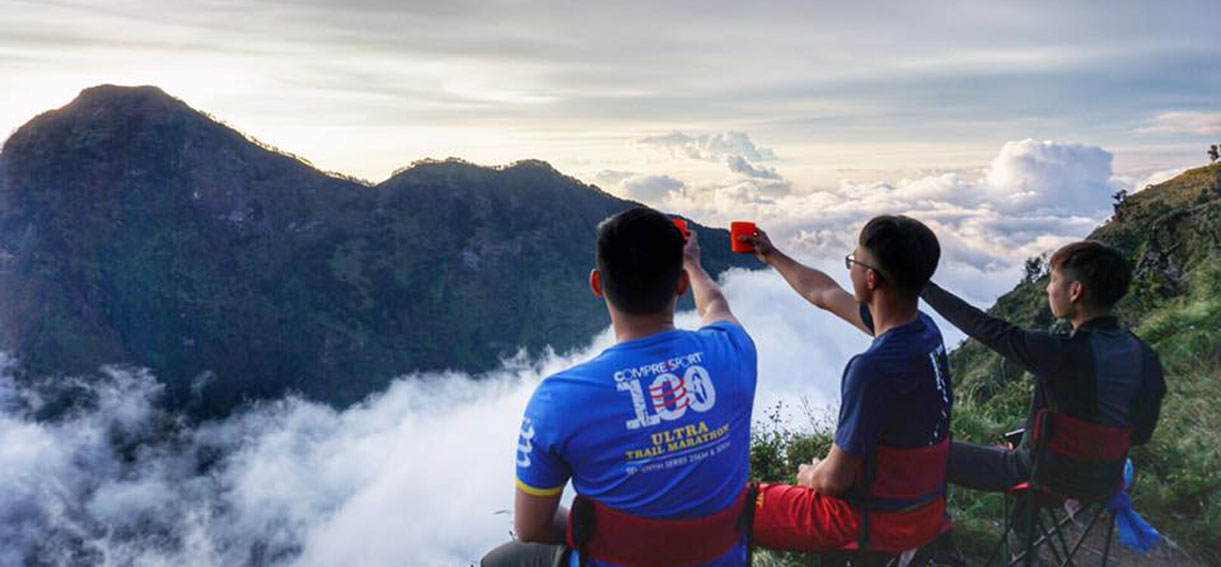 Campsite Area
Proud, fun and make a memories for an unforgettable experience on your journey
Senaru Crater Rim
Not only at the Summit, the views of Rinjani is also magnificent when you stand at Senaru crater which also called as the second summit of Rinjani
Sembalun Ascent Route
Popular route to begin the trek and the shortest way to reach the top
Welcome to HaLoMi Trekker
a Local Rinjani Trek Organizer
We offer Rinjani Trekking and accommodation packages to Mount Rinjani National Park tailored to suit your needs. Our professional guides are experienced trekkers and can provide expert knowledge of Mount Rinjani volcano, Lombok Island and beyond. Our trekking packages include a professional guide and porters to assist you on your trek. We can cater for small and large groups or solo travellers. Whatever your needs, we are here to help.
We offer complete tour Packages for Rinjani Trekking that you can choose which Package will suitable with your vacation
Let's explore our Island of Lombok with our Day Tour or Multi-Day Tour Packages
a private transport service + english speaking driver in Lombok with fast and low prices guarantee
a private Speed Boat from teluk nara harbor to Gili Trawangan, Gili Meno and Gili Air, open for 24 hours
Get info of departure, prices, routes and book your Fast Boat ticket from Bali to Lombok (vice versa) with fast and reasonable price
Best Time To Rinjani
The best time for trekking Mount Rinjani is during the dry season, which typically runs from April to November. During this period, the weather is more predictable, and the conditions for trekking are generally favorable. Here are some considerations for each season:
Dry Season (April to November):

May to August: This period is considered the peak trekking season for Mount Rinjani. The weather is relatively dry, and the skies are clearer, providing excellent visibility for enjoying the stunning views from the summit.
What Our Clients Say?
James F, Singapore, Singapore

Professional and Awesome Trek
Booked a 4D3N trek with HaLoMi in Sep 17. Was brilliant and read more
danikaiseult, Kuala Lumpur, Malaysia

Laughter and Food Coma! (':
My friends and I booked a last minute 3 days 2 nights summit read more
oceane102018, Rennes, France

Treck magnifique !
Nous avons choisi la formule 3 jours read more
Rinjani Trekking Difficulty
How Hard Is Rinjani Trekking?
Overall, while Mount Rinjani can be a challenging climb, many people with a reasonable level of fitness and proper preparation successfully complete the trek. It's advisable to research the route, hire an experienced guide, and be adequately equipped to ensure a safe and enjoyable experience.
The difficulty of Mount Rinjani trekking can vary based on several factors, including the chosen route, your level of fitness, and the weather conditions. Here's a brief overview of the difficulty levels:
What You Should Bring During the Rinjani Trek?
Prepare your personal daypack to carry by yourself
There is an additional charge if you need extra porter (personal porter) to carry your daypack, and the rest of your other luggage will be store at our storage room.
Here is the list of things you should need to bring to the mountain, be sure to prepare your daypack not more that weight limit.
MT RINJANI IS A MAGNIFICENT PLACE, WE AIM TO KEEP IT THAT WAY
Keeping the environment clean
As part of an ongoing effort to keep Mt. Rinjani sustainably beautiful, we guarantee that as well as leaving not a trace behind us, we will bring more trash back down, than we take up.
Plant a Tree for Mount Rinjani
Beside that we try to follow up and support an action one of other company in senaru to effort to keep Rinjani Mountain green and to save the Rinjani environment. This effort that about to plant a tree for every people who do this hike with us. Also be wishes the other company who organising trip to Mount Rinjani also care about that. Let's follow this action!, more company to follow will be more better for Rinjani, environment and earth.
Mount Rinjani is valued and protected for its spiritual as well as natural values, worshiped by thousands of Balinese as well as Sasak pilgrims. If you're looking for a destination with spectacular views and healing properties, then take the trek to the Mount Rinjani Crater Lake (Segara Anak). There are hot springs near the lake that can soothe away your aches and pains from the trek and are widely known for their natural healing powers…
According to the expert reconstruction from many sources, it is predicted that an old volcanic Rinjani, which situated in the western side of the present Mt. Rinjani had existed with the…
Rinjani Trekking Map
&

Routes

Which Route Is Recommend?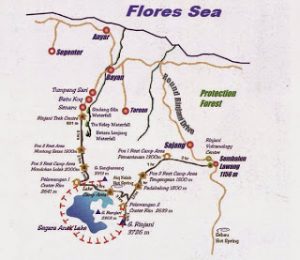 There are five official routes to climb Rinjani by the government and Mount Rinjani National Park officer, but the most recommended is Sembalun, Senaru and Torean Route. You can choose one between of those three routes if you want to explore all the spots on Rinjani, such as Senaru and Sembalun crater rim, Summit/Top, Segara Anak Lake and the Hot Spring. To reach all those point, minimum you should choose the 3 Days trek which you can starting from Sembalun or Senaru.
Basically, both of the routes is through the same path, so the view is mostly same if you do the 3 Days trek from Sembalun and finish in Senaru (vice versa). The difference is when you start the hike from Sembalun, you will fight up to the Summit on the second day. And if you start from Senaru, you should take minimum the 3D2N trip to reach the summit on the last day of hike.
For a trekker who has a limited time, but would like to reach the top of Rinjani, they can start the hike from Sembalun as it only needs minimum a 2D1N to catch the top. but this program requires a good level of fitness or an advanced trekker. you can check the itinerary of 2D1N Summit here which is start from Sembalun and finish in Sembalun as well.
For a beginner or who is not a good level of fitness, they can do the 2D1N Crater. Why is it recommended to visit the Senaru crater rim?
Get Your Activity
Rinjani is closed? We offer you: an alternative hiking activities, a day or multi-day tour, nature, culture and many more!