Mount Rinjani is valued and protected for its spiritual as well as natural values, worshiped by thousands of Balinese as well as Sasak pilgrims. If you're looking for a destination with spectacular views and healing properties, then take the trek to the Mount Rinjani Crater Lake (Segara Anak). There are hot springs near the lake that can soothe away your aches and pains from the trek and are widely known for their natural healing powers. To the Sasak, Balinese and people of Lombok the hot springs are a sacred place and many make the trek to place offerings to the gods and bay the away disease.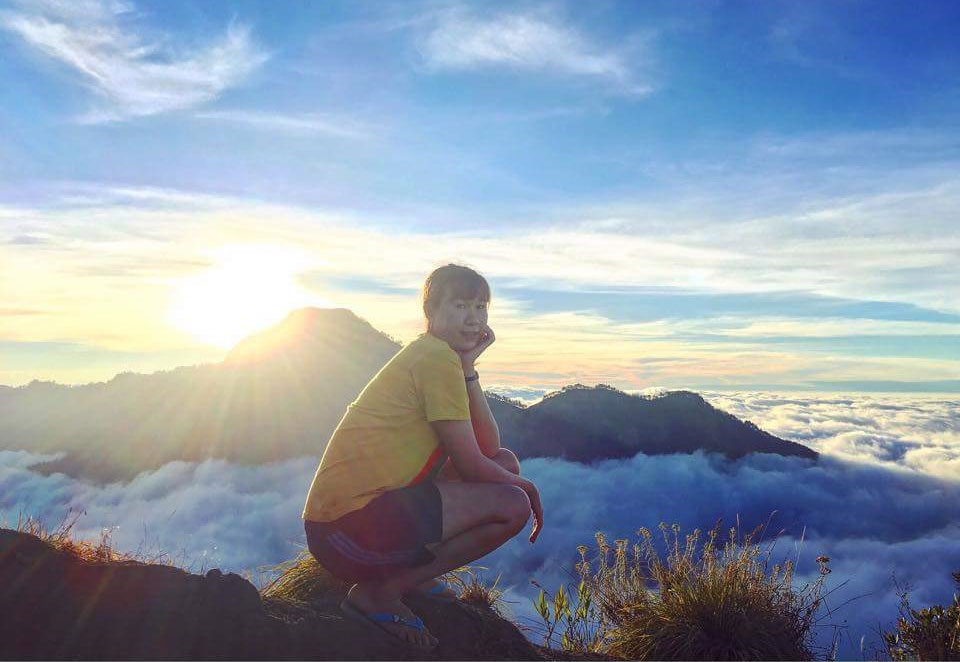 The Rinjani volcano (+3726 m) is one of three volcanoes in West Nusa Tenggara, located in Lombok island. Geographically
, this mount is situated at 8°25' South Latiude and 116°28' East Longitude. At a hight of +3726 m, it is the second highest volcano in Indonesia after Mt. Kerinci (+3800 m) in Sumatra island. As an active volcano complex, Mt. Rinjani area are developed as featurism and volcanotourism objects, and for a natural volcanic museum.
Further, Rinjani is one of the 39 national parks in Indonesia, Park Rinjani is contain calderas, a lake, cones and a crater. In the calderas, there are three cones, A-type volacanoes, that is, Barujari (+2376 m), Rombongan (+2110 m), and Anak Barujari (+2112 m), with a lake called Segara Anak (Baby sea).
The other volcanic conos in the surrounding area are Mt. Kondo (2914 m asl) in the SW part of the calderas, Mt. Sangkareang (2914 m asl) in the NW part of the calderas and Mt. Pelawangan (2658 m asl) in the NNE rim of the calderas. In the northeast flank of Rinjani there is a plateau called Sembalun Lawang, which is located at an elevation of 1000 m above sea level. Compared to the northern flank, the southern flank of Rinjani is more perfectly developed, whereas to the eastern and western flank other old volcanic bodies bound the developments of Rinjani.
Popular Place Near Mt Rinjani
Popular Places Near Mt. Rinjani
Gallery Activities
Gallery Activities by Instagram